Please read this page for some quick handy hints on how to use this website; if you need to contact somebody about something unrelated to using this website please look at our contact us page; alternatively, you can find information and contact details for people who are homeless, or at risk of becoming homeless on our Council website by clicking here.

This page is a handy tutorial on the how to register on the system and complete an online Housing Options assessment.

How to register on the system
Registering on the system will allocate you a login reference to allow you to complete a Housing Options assessment. In order to obtain information on the housing related options relevant to your situation you will be asked a series of questions. You will then be guided through the different options you can explore to enhance your housing situation. It will take about 10-15 minutes to complete. You will be provided with a Next Steps summary that you can print out or email at the end.

Once you have created a login you can log back in at any time. It will be useful for you to have the following information available when first completing the assessment:
Amount of salary
Amount of benefits received
Amount of savings
From the Home page, click on the text Click here to start your assessment.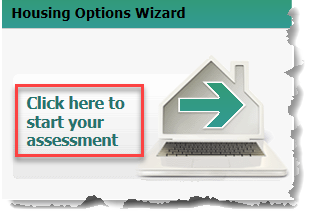 Click on

From here you can register as a new user or login as an existing user.
Register as a New User
Click on

Please read the Housing Options Privacy Notice and select Yes to confirm that you agree with the Notice.

Answer the questions and write down your memorable date as you will need it when you log in next.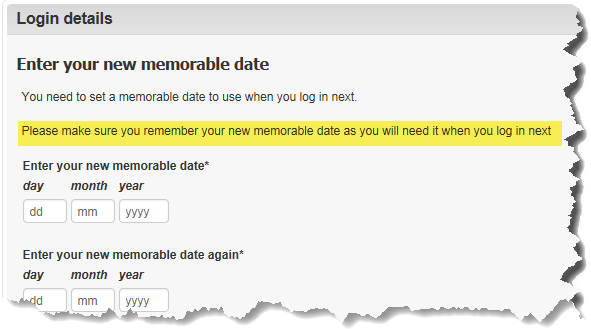 Click

and answer all the assessment questions.

Once you have answered all the assessment questions, you will be able to see your Next Steps summary of housing options and information services that are lively to be relevant to you.

If you are interested in the option or service, you can see what steps to take and add it to your Next Steps downloadable document by clicking on the

button provided.

Write down your login reference as you will need this along with your memorable date the next time you log in.
This is an example login reference; you will have your own login reference.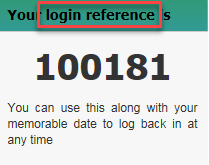 You can change your answers if required using the Change your answers link under Application progress below.

You can download a copy of your Next Steps as a PDF document or attach the PDF to an email (you must provide a valid email address).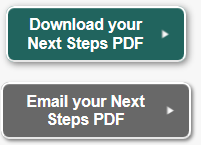 Log back in as an Existing User
Once you are registered on the system and have a login you will be able to complete an online assessment.

If you are not already logged in you can do so by clicking on the Login button on the top right of the screen and entering your login reference followed by the memorable date you set when you originally registered and then press Continue.

You will be prompted to enter your login reference and memorable date.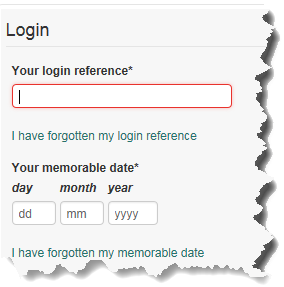 From here you can Edit your Housing Options assessment and View your Next Steps by clicking on the relevant link.

Need Further Help
If you experience any problems, then please contact a member of the Housing Options & Homeless Service Team on
030 33 33 3000 or visit your nearest Housing Options & Homeless Service office between 9am to 5pm on weekdays at:
High Street, Annan, DG1 6AQ
Queensberry Square, Dumfries, DG1 1BF
Customer Services Centre, Darr Road, Kirkcudbright, DG6 4JG
Ashwood House, Sun Street, Stranraer, DG9 7JJ

Emergency Help
Call 01387 273660 or email socialworkoutofhours@dumgal.gov.uk if you need urgent help to find somewhere to stay tonight, you will be seen the same day.